Pharmaceutical Labels
With our extensive label printing and converting capabilities, coupled with our quality control procedures and internal focus on Lean Manufacturing concepts, Specialty streamlines the process by offering a single supply point for pharmaceutical label printing.
Several of our large, international medical customers have certified Specialty Printing as a global, certified supplier for their medical packaging throughout the world. Specialty Printing's commitment to quality and excellence is the foundation to our success.
For over two decades, we have been working to improve our stringent quality programs as required by the pharmaceutical industry. Our team of quality experts is made up of dedicated managers, trained employees and our own ISO 9000:2008 certified auditors.
Medical Packaging and Pharmaceutical Label Printing capabilities include the following: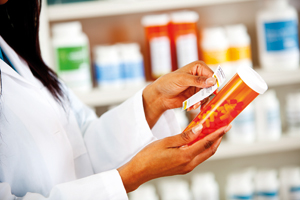 Foil/Heat Seal
Tyvek
Folding Cartons
Medical Tag/Cover Material
Multi-Layer Label
Polyester & Olefin Package Printing
Polyethylene & Polypropylene Printing
Flat Bed Die Cutting
Consecutive Numbering Variable Data
New Product Development and testing in our dedicated Medical Lab
Specialty Printing, LLC – Converting Better Ideas. Can we help solve your pharmaceutical labels & packaging requirements?