Product Studies: High Quality Labels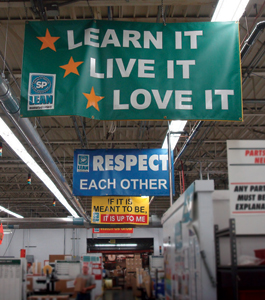 Specialty Printing places a strong emphasis on Lean manufacturing; being aggressively focused on these concepts for several years. We are constantly testing and evaluating our current programs, materials, and equipment to ensure they are the best in the market today.
This allows us to produce products for our customers that will be of the highest quality in the market while at the same time being very competitive.
The materials we use have proven to be of the highest quality and have outperformed similar products from our competitors in several critical areas.
Our Efforts are making the difference allowing us to pass on cost savings to our customers.