New Innovations: Custom Labels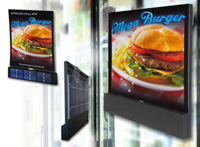 Specialty Printing's innovative approach to meeting customer requirements and reducing costs dates back to the ingenuity of its founder. The Navy requested a 30 foot billboard displaying a photograph of a new submarine. The technology of the day would not support this. Frank Poirier developed a new process and created the 30 foot photograph.
To this day Specialty distinguishes itself with a willingness to take on projects competitors won't attempt. In many cases, competitors may be able to handle one of two requirements of a customer – but Specialty Printing is one of those rare shops that can do both quickly. As many customers can attest, the Company has proven this time after time.
The Company has a habit of suggesting creative solutions to problems clients didn't even know they had. A packaging specialist for the United States Postal Service in Washington, D.C. once stated "the packaging change was a simple thing, a more machine operated technique, but it saved us a lot of money and time"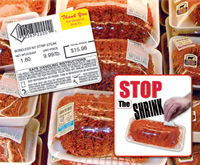 One recent innovation takes advantage of marketing partnerships and will harness an opportunity presented by nutritional food labeling requirements. The Company devised a two-sided label that displays product information on the front, then peels off to reveal multiple pieces on the reverse and underside of the label: nutritional information, recipes, and a coupon for a related retail product, such as steak sauce.
These coupon promotions have proven to give a retailer a significant boost in sales of their products. Specialty entered into a partnership with a marketing firm that would funnel a portion of the profit associated with the steak sauce sales back to the Supermarket, effectively canceling out the increased cost of printing the more complex labels. This program is now being used successfully across the entire country at major chain stores.
Another example is a major, national pharmaceutical firm that formerly used more than a dozen suppliers to print medical packaging. Through collaborative efforts, Specialty Printing established a Medical Division, streamlined the order procurement process, manufacturing schedules and inventory stocking programs for this customer. This has allowed this firm to purchase a large supply of their worldwide requirements exclusively from Specialty at reduced costs, 100% on-time delivery, and an overall improvement to quality levels. With billions of pieces produced each year, Specialty has had no significant complaints or rejections since this division was established.
Contact Specialty Printing today – to see how we can create better ideas for your custom labels and packaging ideas.